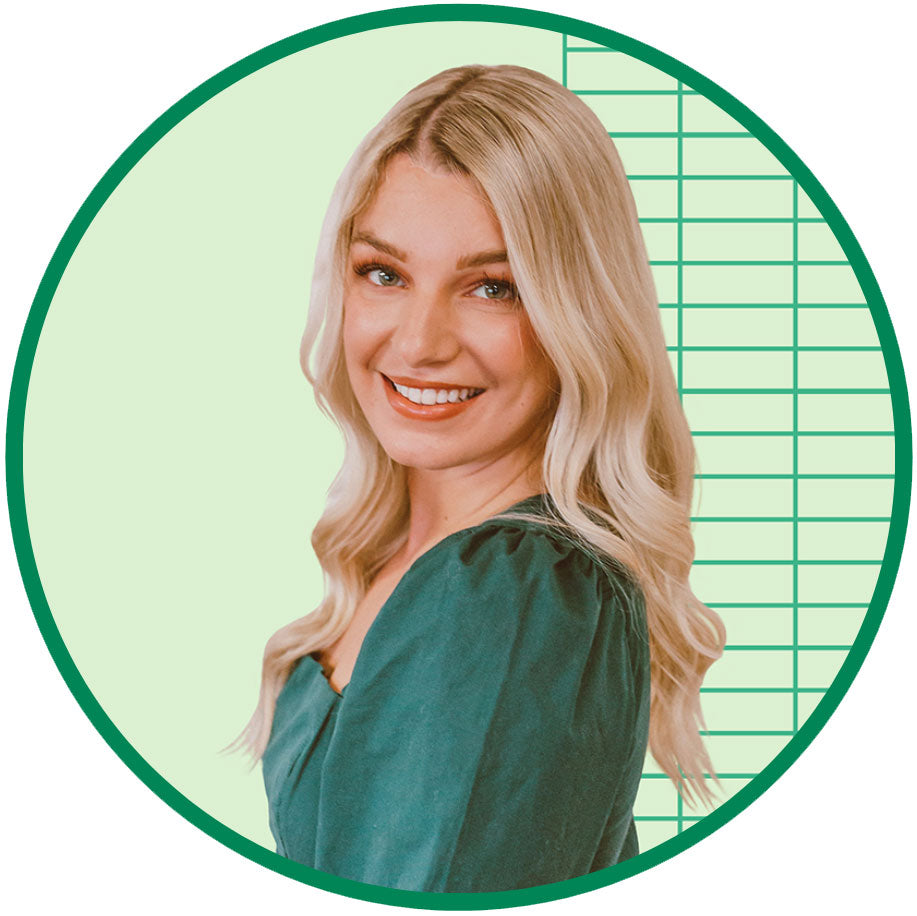 Bulk Up On Skills, Slim Down on Costs!
Microsoft MVP Emma, founder of Excel Dictionary, presents an exclusive offer for businesses. Dive deep into our digital courses with bulk discounts tailored for your team. Elevate your organization's Excel prowess without the hefty price tag. Plus, don't forget to explore our range of hard goods, where you can also enjoy significant discounts for large orders. Take advantage of this opportunity to enhance your team's productivity and efficiency!
Let's Crunch Numbers!
The Excel Dictionary Difference
Maximized Efficiency

Dive into advanced Excel techniques that transform everyday tasks into seamless operations. Equip your team with tools that not only simplify but also revolutionize the way they work.

Smart Investment

Our top-tier digital courses are more than just a purchase; they're an investment in your team's future. By boosting productivity and enhancing skill sets, you're setting the stage for unparalleled growth and success.

Propel Potential

Elevate your team's confidence and marketability with a deep understanding of Excel. As they master the nuances of this powerful tool, they become invaluable assets, ready to tackle challenges and drive innovation.
Unlock Massive Savings
Exclusive Discounts on Hard Goods for Bulk Orders. Excel Smarter and More Economically!
Empower Your Team Now!
Reach out via email for a tailored quote or any inquiries. The more details you share, the better we can assist with your specific needs.
Frequently Asked Questions
Who is this course for?

"Proficient" in Excel

You know Excel well enough, but now you're being asked to stretch your limits at work or elsewhere. We meet you where you are and give you the tips & tricks to save hours.

The early learner

To you, cells are for prisons and formulas are for chemists — but you want or need to learn Excel. That's OK! We start from zero to get you up to speed fast. You'll be running circles around spreadsheets in no time.
How long will the course take?

The course includes about 2 hours of videos and 6 practice workbooks, but the best part is, you can start and stop the course whenever you'd like. Whether you prefer to binge watch the course, or watch a lesson on your lunch break, you are free to take the course whenever you would like!
Will I have lifetime access to the course?

Yes! All students will have lifetime access to all the lessons and all the materials included in the course. The best part about this is you can reference back to any of the lessons at any time, so if you run into an Excel problem and don't remember the solution, just watch the lesson again!
Is this for Mac or PC?

This course was created on a PC and uses PC shortcuts. It is most useful for PC users. If you're on a Mac and would like to purchase a Mac-specific course, let us know! We'll put you on the waitlist and you'll be among the first to be notified when it launches.
Is there a certificate for this course?

Yes! You will receive a certificate of completion whenever you finish the course.
Does this course come with Excel?

This course requires you to have Excel. However, we do not include Excel with purchase.