Regular price
$99.00 USD
Sale price
$69.30 USD
Unit price
per
Sale
Sold out
Tired of spending hours wrestling with Excel and searching for solutions to your spreadsheet questions?
Excel Dictionary will help you get up to speed fast with Excel's keyboard shortcuts & top productivity hacks. 
View full details
Why should I know Excel shortcuts and productivity hacks?
You put Excel on your resume and now your boss thinks you can actually use it
You're tired of spending hours wrestling with Excel tasks that could take minutes
You want to impress all your coworkers with "spreadsheet magic"
You want to stop using your mouse when you can do complex tasks with just a few magic keystrokes 
The Curriculum
Welcome

0.1 Welcome to the course

0.2 How to make the most of this course

0.3 Practice workbooks

0.4 Excel Shortcut Guide + Dictionary

0.5 Shortcut Flashcards
1. Getting Started

1.1 File Command Shortcuts

1.2 Mighty CTRL Shortcuts

1.3 Navigating Shortcuts

1.4 Selecting Data Essentials

1.5 Create Your Own Shortcuts

1.6 Workbook View Tools
2. Entering Data

2.1 Entering Data Shortcuts

2.2 Autofilling Data

2.3 Building Series

2.4 Flash Fill

2.5 Importing Data
3. Formatting

3.1 Cell Formatting Shortcuts

3.2 Number Formatting Shortcuts

3.3 Worksheet Formatting Shortcuts

3.4 Autoformatting

3.5 Edit Multiple Worksheets
4. Formulas & Functions

4.1 Formula Writing Essentials

4.2 Auditing Formula Shortcuts

4.3 Summing Data Tricks

4.4 Copying Formulas Effortlessly
5. Analyzing Data

5.1 Analyzing Data Shortcuts

5.2 The Excel Underdog: Tables

5.3 Letting Excel Analyze Data

5.4 Find Tips

5.5 Find & Replace Tips
6. More Fan Favorites

6.1 Data Types

6.2 REPT Charts

6.3 Sparklines

6.4 Fill Blank Cells

6.5 Delete Blank Rows

6.6 Scannable Barcodes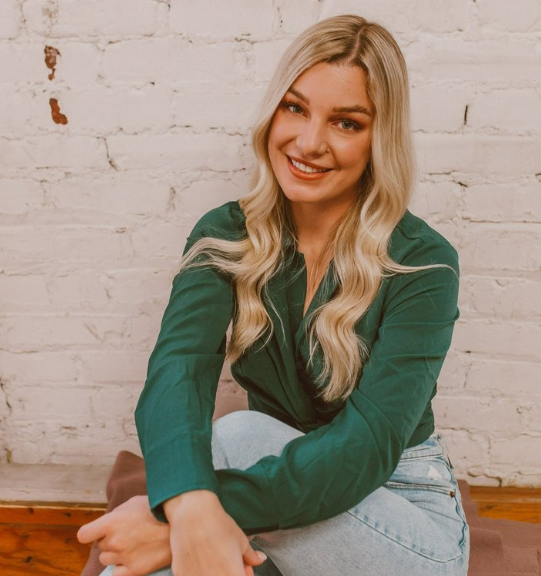 Meet Emma
Emma is the founder of Excel Dictionary, your ultimate source for impactful, digestible Excel tips and tricks.  After graduating from The Ohio State University in 2019 with a degree in Actuarial Science, Emma began her professional career as an actuary, just in time for COVID to hit.  New to the industry, new to the company, adjusting to a new WFH environment, and new to Excel, Emma quickly realized how overwhelming those Excel projects could be and didn't know where to turn for help – so she taught herself.
Emma created Excel Dictionary to help others avoid Excel overwhelm and to be the coworker that you can turn to.  She was recently awarded the Microsoft MVP award and has built a community of over 5 million people across the globe! Join her across all social channels to learn quick, actionable skills that will make you more efficient, comfortable, and confident in your daily work!
Frequently Asked Questions
Who is this course for?

"Proficient" in Excel

You know Excel well enough, but now you're being asked to stretch your limits at work or elsewhere. We meet you where you are and give you the tips & tricks to save hours.

The early learner

To you, cells are for prisons and formulas are for chemists — but you want or need to learn Excel. That's OK! We start from zero to get you up to speed fast. You'll be running circles around spreadsheets in no time.
How much does this cost?

For $99, you'll get:

-5 modules, totaling 25 lessons

-Practice worksheets, quizzes, & assignments

PLUS:

-A bonus module of fan favorite tricks

-Excel Dictionary's best-selling Shortcut Guide & Dictionary containing 330+ shortcuts (a $25 value)

-250+ shortcut flashcards
Will my company cover the cost?

If your company has a professional development fund, you should ask your supervisor to expense your course! Even if it doesn't, it is still worth asking about. An investment in your professional skills is an investment in the success of the company.
How long will the course take?

The course includes about 2 hours of videos and 6 practice workbooks, but the best part is, you can start and stop the course whenever you'd like. Whether you prefer to binge watch the course, or watch a lesson on your lunch break, you are free to take the course whenever you would like!
Will I have lifetime access to the course?

Yes! All students will have lifetime access to all the lessons and all the materials included in the course. The best part about this is you can reference back to any of the lessons at any time, so if you run into an Excel problem and don't remember the solution, just watch the lesson again!
Is this for Mac or PC?

This course was created on a PC and uses PC shortcuts. If you use a Mac you should purchase the Mac specific course.
Is there a certificate for this course?

Yes! You will receive a certificate of completion whenever you finish the course.
Does this course come with Excel?

This course requires you to have Excel. However, we do not include Excel with purchase.